Factory 1 [raw materials processing]
We are mainly using tuna caught in YAIZU. In addition, to ensure stable supply, from domestic and overseas fisheries has raised tuna.
Ultra low temperature storing the fish remains frozen in assembly-line quickly saw blocks and Rails takes processing inspection for other grades.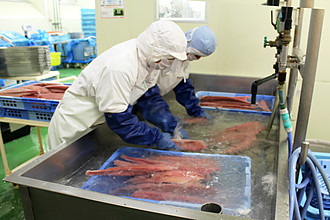 No. 2.3 factory [manufacturer]
Manufacture products from the raw material processed at plant No. 1. Foreign checks by X-ray foreign matter detecting machine and metal detectors as well as microbiological testing of items and inspected, strives to create a safe and secure products.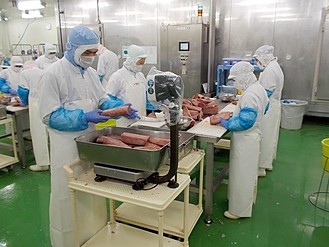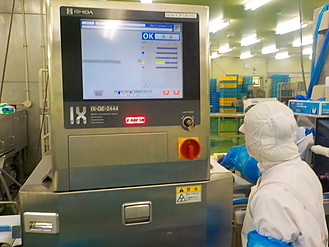 This page was translated automatically. Please note that it may differ from the original contents.